9 Unique Reasons to Pursue a Master's Degree
Graduating with a bachelor's degree is an accomplishment worthy of celebrating. It's a milestone that many believe officially launches you into adulthood—ready to take on the career world. But what if by finishing your undergraduate studies you've merely scratched the surface of your education? Going back to school to participate in graduate school provides you with the hands-on learning experience and the opportunity to enter the job market with full confidence and a competitive edge. We've compiled nine ideas for you to consider if you're on the fence about pursuing a master's degree.
1. Become an Expert:
Earning your master's gives you a more in-depth understanding of your specialty and career focus. It suggests expertise and credibility in a particular field and allows you more freedom within that field. This specific knowledge increases your proficiency in a particular discipline, which gives you an advantage at a time when many employers are raising their educational requirements for emerging positions.  
2. Get a Head Start in Your Career: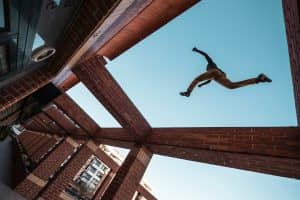 Some people who earn their master's experience the leapfrog effect. Instead of starting out in an entry position in their field, they "leap" over the introductory jobs into higher places of management. Approximately 16 million people—only 8% of the US population have a master's degree– which can lead to a competitive advantage in a sea of candidates.
3. More Money=More Freedom:
A master's degree is an investment in your financial future. An employee who has earned a master's degree typically earns over $10,000 more per year than one who graduated with a bachelor's. The additional hundreds of thousands of dollars over the course of your career could mean more savings, living more comfortably, planning dream vacations, or security in case of an emergency.  
Earning a master's degree can also open pathways into additional employment opportunities in higher education. With a master's, you can qualify to teach in your field of expertise at a college or university either full or part-time. Part-time teaching is an excellent source of supplemental income and can keep your knowledge current in the field you've studied.
4. Get First-Hand Experience:
Graduate school immerses you further into your specific industry. Without the need to fulfill general education requirements, you can focus solely on your field of study. With the opportunity to try several areas of your specialty in a short amount of time, you may gain a greater understanding of how to narrow down the path you want to pursue.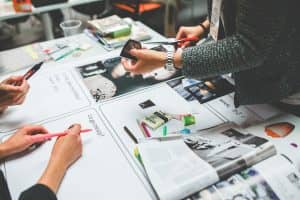 While working toward your master's degree you are not necessarily removing yourself from the workforce. Many companies will reimburse their employees to continue their education. In addition, many colleges and universities will support your pursuit of a master's degree through teaching or research assistantships. You will get the opportunity to apply theory to practice while simultaneously getting your education through apprenticeships, internships, and projects. 
5. Become a Lifelong Learner:
Many students work toward a bachelor's degree just to fill a minimum requirement for their career field. Choosing to further your education and pursue a master's degree allows you to make more valuable connections, pursue necessary professional skills and foster personal development. After you've gained a sense of how you best learn and developed a love for it as an undergraduate, you now have the opportunity to further your development with the scientific and technological innovations that affect us every day. Making the voluntary commitment to participate in the movement of lifelong learning will enhance not only your personal and professional development but also your self-sustainability and employability.  

6. Secure Protection During a Career Change:
Although there's no definitive source, labor experts generally estimate that the average adult changes jobs around a dozen times and careers three to seven times in their lifetime. With that in mind, we can assume a career change is a matter of when and not if. But some careers can be hard to parachute into without a lot of experience. Holding a master's can provide security in your area of expertise, but it can also serve as an assurance that you are a serious candidate with a high degree of professionalism when you decide to make a career shift down the road. If you decide to move into an area in which you are unfamiliar, having a master's degree can compensate for the experience you may lack.
7. Open the Door to Relocation:
Pursuing a master's degree often gives you the opportunity to relocate and study in a new environment. It's possible to attend out-of-state or private institutions at significantly reduced costs if graduate assistantships or graduate research assistantships are an option for the program.
"Almost all of the programs I looked into for my masters in higher education leadership had graduate assistantships as a component of the program, which gave students at least in-state tuition. This helped me expand my search across the country." A wider scope of possible programs to choose from in a variety of places means a larger number of career opportunities down the road!
8. Fulfill Necessary Requirements:  
There are several fields—and more specific companies—in which a master's degree is required either for entry or to move to upper-level management. Earning your graduate degree provides you with security in your qualifications as you move into the career field. By 2022, the US Bureau of Labor Statistics estimates that the number of jobs that require a master's degree at the minimum will increase by 18.4% from where it was in 2012. By getting ahead of this trend, you can feel secure as you navigate the increasingly competitive market.
Jordyn recalls, "I decided to get my masters because most people in my field of interest (higher education) who had associate director roles or higher, had a master's degree in education or counseling."
9. A Sense of Personal Accomplishment:
Although your individual identity consists of far more than your education level or career, a master's degree is certainly an achievement of which you should be proud of. When you earn a graduate degree, you have also earned additional value and credibility that invites a high level of respect.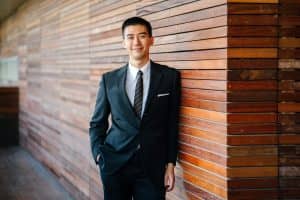 Receiving your master's will not only give you a greater sense of confidence in your academic prowess, but also in your ability to complete what you've started and to move into positions of leadership. 
Now that you're aware of the advantages and benefits of going back to school to receive a master's degree, make sure to follow up with the  5 Steps to Take When You're Thinking About Going to Grad School for tips on determining the right timeline for pursuing a graduate degree and help with strategizing about possible program choices.
More About Abound: We're here to help. Abound: Grad School narrows down your options and gets you in touch with schools that we can confirm are Accessible, Affordable, Accelerated, and Advanced. Take a look at the schools we trust and find the program that works for you.
More Helpful Guides:
7 Tips to Help You Balance School and Work
9 Reasons to Go Back to School for Your Master's Degree
Resources for Working Parents Going Back to School
5 Steps to Take When You're Thinking About Going to Grad School