What Are the Requirements to Get into Grad School?
The choice to go to graduate school can be exactly the thing to give anyone in any profession a leg up in their field. With a graduate degree come employment perks, salary surges, and knowledge and connections that foster gateways to a life of opportunity.
But the excitement you have for grad school might wither if you're not prepared for the admission process; getting there isn't quite a cakewalk.
The path to grad school is well worth the effort, but it is a scrupulous process that you'll want to prepare for. Read along for the following requirements so that you can be prepared with a competitive advantage in the admissions process.
What You'll Need to Apply to Graduate School
Review Application Requirements
Every graduate school operates differently and is therefore likely to require different things for its application. Review each of your choice schools' application many months before you plan to apply so that you can complete everything carefully and accurately.
Statement of Purpose
A statement of purpose (i.e., personal statement) is the centerpiece of a truly compelling graduate school application. Here, you'll want to wow your reviewers with carefully constructed introductory paragraph that is followed by intriguing information about you. To convince an institution that you're a perfect addition to its program, your statement of purpose should be engaging as is communicates:
The experience you have in your field

What you want to study

Why you want to study it

Your plans for the future after receiving your graduate degree
Undergraduate Transcript
One of the most essential requirements for applying to graduate school is an official transcript of your past education. Depending on the program, you may be asked to provide a range of records, ranging from your undergraduate degree to information about other graduate schools from which you've received credit or another degree. Grad programs may also request secondary transcripts from such non-degree programs as language immersion or study abroad programs, if applicable.
It can be tedious to get your transcripts from previous institutions, so do yourself a favor and get a head start—some registrars might even take months to get back to you.
Recommendation Letters
Depending on the program, most graduate schools require two to four letters of recommendation. An authoritative application will typically have a strong recommendation letter from former or current professors and employers.
GRE and Testing Requirements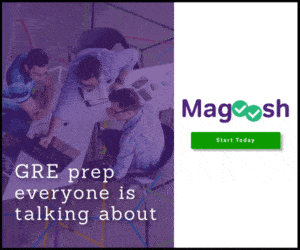 How heavily standardized tests are weighed depends on each individual graduate program—some schools require you to submit your scores, while others leave them optional. Regardless, graduate schools most commonly require or otherwise consider the GRE as the primary standardized test.
Some specialized fields require scores from additional tests. Review the individual graduate school to evaluate what is expected.
Curriculum Vitae/Résumé
In your graduate school application, you'll be required to submit a curriculum vitae (CV)/résumé, which catalogs your experience, achievements, and education.
Résumés and CVs are a touch different; résumés merely highlight employment, while CVs provide lengthy details of academic and research achievements. It's recommended to submit a CV rather than a résumé for graduate school applications.

Tips For Applying to Grad School
Don't begin your graduate school applications without reading these helpful suggestions.
How Many Graduate Schools Should I Apply To?
It's recommended to apply to at least five schools—one dream school that may be out of your league (because, hey, you never know!), two schools to which admission would be effortless, and two schools where your admission chance would fall on the "most likely" spectrum. If you can manage the application muster for more, try for ten!
Writing Your Statement of Purpose
Every graduate school will have its own specific prompt for a personal statement, but some may overlap and make it possible for you to use the same statement with minor tweaks. What's important is that each one screams quality. Spend a lot of time tailoring these—a personal statement that is just average is likely to get glossed over.
Affordability
Think about your finances before you commit to grad school. How can you start off on the right foot and know that you'll be able to support yourself? Consider these as just two of many ways you can lessen the financial burden.
It's assumed that graduate students already have the foundational knowledge they need to take on upper-level work, and so your specific area of study is sure to require that you complete certain prerequisite courses before enrolling. That of course means that there are even more credits to pay for before you even begin grad school! If you're a super planner with the opportunity, make room to get these finished during your undergraduate degree—that can save you lots of time and money!
Furthermore, make sure to apply for scholarships and seek tuition assistance to make the road to and throughout graduate school a little easier. Many scholarships are reserved for people with very specific circumstances, talents, and identities, so keep searching around for anything you may qualify for.
More About Abound: We're here to help. Abound: Grad School narrows down your options and gets you in touch with schools that we can confirm are Accessible, Affordable, Accelerated, and Advanced. Take a look at the schools we trust and find the program that works for you.
More Helpful Guides:
How I Found the Perfect Graduate Program
5 Steps to Take When You're Thinking About Going to Grad School
Free Money: Go Back to School on Your Employer's Dime