Reaching the New Normal: Understanding and Attracting Adult Learners, pt. 1
"One problem for adults is the constant, competing tension between life obligations and educational obligations."

Jamie Merisotis, Lumina Foundation for Education in The Atlantic
Editor's Note: This is the first in a multi-part series focused on attracting, enrolling, retaining and graduating adult learners. In this installment, we'll look at the adult learner market — its size and growth potential, what's motivating adults to consider returning to college, and the logistical challenges they face in doing so. In a pair of separate posts, we'll follow this up with looks at five key questions on adult learners' minds and ten tips institutions can use to attract these learners. We'll compile these posts in an eBook that you can download and share with colleagues.
In subsequent installments we'll look beyond marketing — to enrolling, retaining and graduating adult students.
With the bachelor's degree being the de facto table stakes of the 21st-century workforce, the country's adult learner market is certainly a viable one: about 80 million people ages 25 through 65 have graduated from high school but don't have a college degree. Another 15 million have an associate degree but no bachelor's.
---
[bsa_pro_ad_space id=10]
---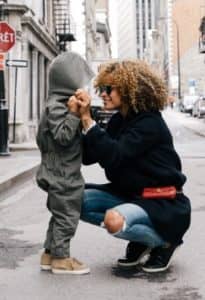 When it comes to returning to college, this is an audience that doesn't need much convincing. Abound member Champlain College surveyed a randomized, nationally representative sample of 1,004 US adults between the ages of 23 and 55. Six out of ten respondents said that they have considered returning to school to complete a certificate, associate degree, or bachelor's degree. Two-thirds said they believed in higher education's effectiveness in preparing adults to succeed in the workforce.
The hangover from the Great Recession still persists for millions of Americans in the form of jobs that haven't returned, leaving many adults looking to higher education to assist with career pivots.
Meanwhile, unfilled jobs in the U.S. are coming off of record highs last summer at nearly 6 million. Of Champlain's respondents who said they're considering a return to college, 56% said they wanted to change careers.
Beyond career mobility, more personal factors come into play in motivating adults to consider returning to college.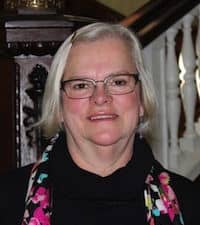 "At Chestnut Hill College, adult students report the two main reasons why they seek degree completion is to satisfy a personal goal and/or to serve as a positive role model for their children," says Elaine Green, Dean of Chestnut Hill College's School of Continuing and Professional Studies.
These 25-and-older students are increasingly the new normal and comprise about one-third of the college-going population in the U.S. While the number of degree-seeking students under the age of 25 has grown at a higher rate than the adult population, the National Center for Education Statistics projects that the adult population of degree-seekers will outpace traditional students' growth in the coming years. NCES projects that by 2020 the gap will narrow to 10.7 million adult learners and 13.1 million traditional (18- to 21-year-old) learners.
---
Looking to increase adult student enrollment?
[bsa_pro_ad_space id=9]
---
It's also perhaps one of the most hotly contested student segments, with micro-credentials, corporate learning, and Netflix-style ecosystems of curated learning environments moving in to compete with higher ed's mix of on-ground, online, and hybrid programs. This is why it's becoming ever more important to forge organizational partnerships to increase adult student enrollment.
This burgeoning demographic presents fresh challenges to institutions long focused on traditional students, as adults bring with them uniquely different experiences and expectations. This is the first in a series of publications in which we'll explore the adult learner market and share collected knowledge on what works best to attract, retain and graduate adult students.
National Imperative to Increase Graduates in the Workforce
The race to attract adult students extends beyond each institution's individual goal for increased enrollments and return on investment. In 2014, Georgetown University's Center on Education and the Workforce projected that, by 2020, the United States would leave unfilled 5 million jobs that require postsecondary education.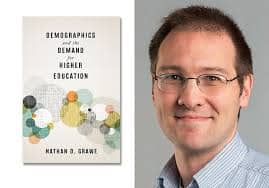 And, based on National Student Clearinghouse research, the country simply cannot achieve these numbers by relying on the diminishing flow of graduating high school students. In Demographics and the Demand for Higher Education, Nathan D. Grawe, a professor of economics at Carleton College, presents a more dire picture of traditional-age students in the future. Grawe's analysis shows that the 2008 financial crisis caused many families to delay having children, projecting a 10% decline in the number of 18-year-olds by 2029.
Understanding the differences between adult learners and traditional students is critical to successfully attracting, recruiting, retaining, and ultimately graduating older students. Let's look at who these students are.
Pragmatic Workers Balancing Life's Many Logistics
Unlike younger students who may wander through multiple majors, committed adults typically know how (or can be easily coached) to decide which programs will help them meet their career goals and provide credentials that boost their earning power or value in the marketplace. If you are savvy in your adult recruitment practices, you'll be rewarded with an influx of pragmatic students who are clear about what they hope to achieve from the degree they are earning.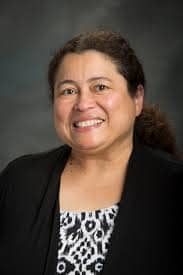 For all the advantages of enrolling these motivated students, the tradeoff colleges face is in helping them balance their education goals with the demands of their very busy lives. This is often a more significant factor in adult attrition out than their struggles in the classroom. In her research on adult learners in the American Association of State Colleges and Universities Peer Review, Jovita Ross-Gordon reminds us that while most students today work at least part-time, the vast majority of adult learners are working full time and are often married and have family obligations in addition to their jobs, all of which compete with educational goals and may force them to attend college or universities part time.
On top of the time-based and priority-balancing challenges, non-cognitive challenges may also prevail, such as a sense of belonging for first-generation learners. Financial concerns can also loom large as many adults are self-funding and squeezing money from mortgages and child rearing costs to pay tuition and fees.
"Adult students, who have been out of school for ten years or more and who have fewer than fifteen transfer credits, may experience additional challenges when returning to college," says Chestnut Hill's Green. "These challenges include, but are not limited to, technological advances, new teaching and learning formats, and changing student expectations."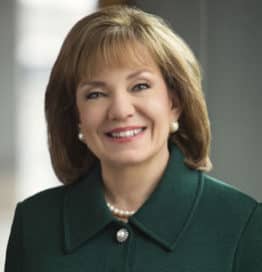 Their learning styles and expectations are also different from those of traditional students. Adult students tend to "view the structure of education differently than do traditional students," says Dr. Susan Aldridge, a long-time advocate for adult learning at the AAC&U.
"Because they are older and working, they tend to go to school part-time," Aldridge says. "Adult students have a difficult time with the traditional format and structure—length of semesters, parking on the campus, getting to a traditional campus with a traditional schedule from their place of work."
---
Looking to increase adult student enrollment?
[bsa_pro_ad_space id=9]
---
Acknowledging these constraints, Complete College America has been rethinking the 15-to-finish campaign it has championed. In its recent publication, A Better Deal, CCA argues that "students who take 1-2 classes at a time can still graduate on time if those courses are delivered on an accelerated timeline."
Indeed, around the country, colleges have figured out that the challenge of giving adult learners an efficient path to graduation lies not with the number 15 (hours), but 5, as in courses: how to help students squeeze in the same amount of courses through redesigned schedules with shorter terms, with enrollment offered year round.
Now that we've looked at adult learners' concerns and motivations, we'll explore Five Questions Adult Learners Are Asking and, later, Ten Marketing Tips for Attracting Adult Learners. Both segments will feature examples and insights from members of Abound's community of practice.
If you'd like to see this content all in one place, download our eBook, Reaching the "New Normal:" Understanding Adult Learners and Attracting Them to Your Institution.
Download the "Reaching the New Normal" eBook