I Have Years of Experience, but No Degree. Is That Enough to Get Hired? – Answers from HR Professionals
Imagine for a minute that you're in the middle of your career working in a factory. You've proven yourself a skilled employee and your work ethic has helped you move into a position of management. But after nearly 20 years, you're seeing the physical demands take a toll on your health and wellbeing, not to mention the growing family you now care for. You're ready for a change. There's only one problem—you didn't finish college. Apprehensively you start the painstaking process of finding a new job. After sending 20 resumes to different companies for upper management positions thinking your years of experience would deem you qualified, you receive exactly zero calls for an interview. On paper, you just don't have the qualifications. Frustrated and discouraged, you make the decision to slightly doctor your resume and mention that you "attended" college. Hopefully, employers don't notice that you haven't listed your year of completion. But you don't fool any of the human resources professionals. As soon as they call to confirm your year of graduation, they learn you never actually received a degree. You realize very quickly that work without a degree offers little security. Employers are not willing to put all their trust in your previous work experience. The years you invested in working your way up from the bottom are not enough to push you to the next level. So, what now?
There's a common assumption when applying for upper management jobs that years of experience can substitute for a degree. While years of experience is a huge advantage over competitors in the job market, there is no alternative to graduating college. We spoke with three human resources professionals in different industries who offered valuable insight into this topic, and here's what we learned:
Degree vs. Years of Experience—How do they compare?
There's no "one size fits all" when it comes to the type of employee companies are looking to hire—it varies from industry to industry. However, we did find through our conversations with human resource professionals that employers make several presumptions strictly based on whether or not you have graduated from college. "At the end of the day everyone always wants the top candidate," said Briona, an HR administrator for a staffing agency with 2 years of experience."The person with a degree is always going to have the upper hand over the person who does not have a degree. As harsh as it sounds, it's true." Briona also explained that usually, employers can trust that candidates with a degree in a relevant field also have the necessary background information about their particular industry. Employers often assume that applicants without a degree have little knowledge about the position of interest. Without basic familiarity, they will require more extensive training, which will result in higher long-term costs for the company. As a result, many places of employment only offer entry-level positions to people without a degree. These entry-level jobs usually mean lower starting wages and lesser benefits.
It is important to note that being a degree-holder does not guarantee you every prospective job. "I think employers and HR professionals are looking for a healthy balance between education and experience," Briona said. "That's where patience has to come in because no matter what, you have to work your way up sometimes."
Tiffany, an HR generalist in the gaming industry recalled her own experience in searching for a job, "I was able to bypass a lot of the entry-level positions.
Applicant Tracking Systems and how they affect the success of your resume:
Applicant Tracking Systems (ATS) are online tools that allow employers to quickly filter through resumes and applications for a particular position. The programs automatically search for keywords and quickly eliminate resumes without them. If your resume is missing the keywords and qualifications an employer is looking for like a degree, you will often be eliminated before a live person even sees your application. Tiffany, who has seven years of experience in HR, explained how important it is for your resume to stand out among hundreds of others, "Screening resumes takes about six seconds. We're looking at the presentation of the resume—is it too busy, too many different fonts, is it easy to read…the more detailed you are, the better." You have only seconds to make a first impression!
Holli, a senior HR assistant in the online retail industry, gave further insight into specific characteristics for which companies are searching. She mentioned that the criteria are usually divided into two categories: basic qualifications or preferred. Higher degrees (master's, doctorate, etc.) usually fall into the preferred qualifications category, while years of experience and a bachelor's degree are usually basic requirements. It's important to tailor your resume to the specific job you're applying for, keeping in mind that all your claims must be true! The more tailored your resume, the greater chance you have of being selected for an interview. 
Do employers help fund workers' education?
Holli, who has received her master's degree and is currently in her second position specializing in HR, described a typical scenario in which companies are willing to help finance their employee's degree. "I've heard of some companies having programs for their employees to go back to school and get scholarships. When that happens usually there's a lot of faith that employees are going to stay for the long haul. Employers are trying to get a return on investment for the company and keep their talent within—develop their talent so that they can promote within and lessen the amount of time they have to look externally." Depending on their size and available resources, many companies are willing to provide assistance to those who are pursuing a secondary degree, which means it's definitely worth researching.

In our interview with Tiffany, she gave insight into the benefit of pursuing an education in the gaming industry. "The phrase 'get your foot in the door' is really relevant. Sometimes you have to take a pay cut now for a bigger gain at a later date. We've had people come in as a temp to get their foot in the door and then and learn and grow. You're looking at their personality and character, not necessarily skills. Especially in the gaming industry— if you have that drive, companies don't mind paying tuition reimbursement or paying flat out for you to go to school." It's important to show employers that you're willing and able to get the job done. Proving that you can complete a long-term goal, such as earning a degree, shows commitment and the potential for longevity in a particular field. Employers are more willing to provide assistance to workers who have demonstrated a strong work ethic and commitment to their education.
The best way to make yourself marketable is…
Our interviews with human resources professionals from diverse industries made it clear that education helps pave the way to a fulfilling career with the highest earning potential and greatest benefits. In the current job market, even having a connection at a particular company only offers a false sense of security. "Just because you have a connection, doesn't mean that person has the ear of the authority figure," Holli said. "If you don't have the minimum requirements, your connection probably can't help you." If you don't have the experience in a particular industry (and even if you do!), the best way to make yourself marketable is through your education. Remember that whether you are looking to finish your bachelor's degree or return to school for a secondary degree, Abound is here to help answer questions and aid in the process of finding a regionally accredited program that is the right fit for you.
Final advice: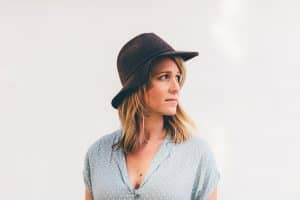 "My advice is always get as much education as possible," said Holli. "Think about long-term goals for your career. Going back to school doesn't necessarily mean leaving the position you're in now or even switching industries. Seek within your industry to get the assistance you need…Don't be afraid to start something new. There's too much education out there to stop at one degree."
More Helpful Resources:
Top Reasons Why You Should Finish College
6 Reasons to Pursue a Bachelor's After Earning Your Associate's Degree
7 Tips to Help You Balance School and Work
Disclaimer: This article contains affiliate links to products and services. We may receive commissions for purchases made through these links.