6 Reasons to Pursue a Bachelor's After Earning Your Associate's Degree
In the current job market, a steady career path with the promise of upward mobility is not an absolute certainty. One way to give yourself a competitive edge is to begin working toward a bachelor's degree after completing your associate's level requirements. Whether you have never considered it or have been weighing your options for years, here are six considerations we hope will nudge you toward taking the leap into furthering your education.
     1. Grow your professional network
The relationships and comradery you build with other students who are pursuing similar specialties will benefit you in the long run. As technology and business social networks continue to evolve, it is becoming increasingly possible to stay connected for years to classmates with whom you've worked well and shared interests. Positive interactions in the classroom, library, or online discussion group could have lasting effects on your future success. The person studying next to you could be the one to recommend you for your dream job down the road!
     2. Learn to learn.
The college experience is not about gobbling up information like Pacman. It's about becoming a lifelong learner. As you pursue expertise in a particular field of study, you may also gain a greater understanding of yourself—such as your preferred learning environment and discovering how to research, prioritize information, and develop your own point of view or conclusion through the facts you have collected. The skill set you acquire through the learning process is one that you will regularly access in any career. 
     3. Better Pay!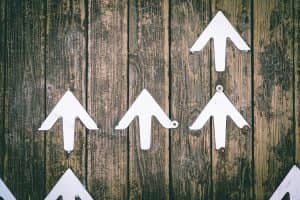 One of the most obvious reasons for pursuing higher education is financial security. On average, people who have earned their bachelor's degree bring in around $59,124 per year, while associate's degree holders earn an annual salary of approximately $41,496. Receiving your bachelor's degree ensures a bump in pay that will be well worth the cost over the course of your career. You can be certain that you will receive a return on your investment in your education!
     4. Longer Life Expectancy
More education could lead to a better quality of life. The Telegraph reported that studies show 3.6 years of additional education, almost the equivalent of an undergraduate university degree, correlates with a one-third lower risk of coronary heart disease. The self-discipline required to receive your bachelor's degree can translate into a healthy routine in all aspects of your life. The potential to lessen your risk of a heart attack or heart failure is a benefit to broadening your education that is worth considering.
     5. Communicate with Confidence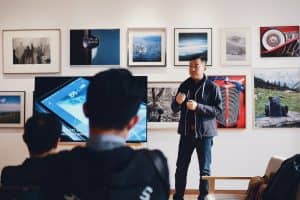 People who have earned their bachelor's degree are often better, more confident communicators than those who have completed their associate's degree or less. There is a sense of pride and accomplishment that results from overcoming the times of self-doubt and discouragement throughout the process. A deepened, richer knowledge base allows you to confidently communicate with a bigger and broader audience.
     6. Extend your shelf life
Graduating with a bachelor's degree automatically makes you more marketable and increases the longevity of your career. Employers are more likely to promote a hard worker who exhibits the critical thinking skills necessary to complete an undergraduate degree than someone who stopped at the associate's level. The credibility you acquire by reaching this milestone suggests a high level of professionalism and knowledge in your specialty. As the job market grows more competitive, employers can afford to be more selective and place rigid qualification requirements on prospective employees.

Completing any level of a college education is a noteworthy accomplishment. But going on to earn your bachelor's degree after an associate's provides tangible benefits that have lasting significance. It's important for you to do your own research and decide if furthering your education is right for you. We encourage you to explore all options and make a decision based on more than what seems most convenient. Keep in mind that Abound.college offers extensive resources to help guide you through the decision-making process!
Haven't completed your undergraduate degree? Learn how you can finish your college degree today and more about available assistance to decrease the cost, here.
More Helpful Resources:
I Have Years of Experience, but No Degree. Is That Enough to Get Hired? – Answers from HR Professionals
Top Reasons Why You Should Finish College
Employer Assisted Tuition: 8 Strategies to Persuade Your Boss
Disclaimer: This article contains affiliate links to products and services. We may receive commissions for purchases made through these links.