Looking to a Post-Rankings World
In articles geared towards our adult learner audience, we've discussed the rankings trap, as well as what the external and internal pressures institutions currently face mean for someone returning to college.
To catch you up, let's contrast the reality of today's college student with the lingering stereotypes.
The Lumina Foundation notes that adult learners are rapidly approaching parity with traditional students in the student body:
38% are older than 25

58% work

26% are raising children
47% percent support themselves financially
Those statistics show the contours of not just one monolithic student demographic, but several distinct ones: veterans, working parents (married and single), part-time and full-time employees, those up-skilling from service sectors to professional, those re-skilling from one industry to another, etc.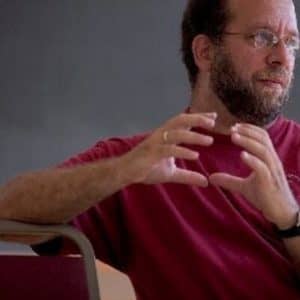 In "Marginalized Majority: Nontraditional Students and the Equity Imperative," published by the Association of American Colleges & Universities, David Scobey writes that "'nontraditional' is an omnibus label that blends a range of different markers: age, employment, educational status, family responsibilities.
Going beyond demographics, Scobey paints a more vivid picture of "an extraordinary diversity of personal stories and educational pathways:"
"The Iraq War veteran, the displaced factory worker, the former prisoner, the office administrator who needs her degree to break a glass ceiling, the thirty‐something parent with a part‐time job, the twenty‐three‐year‐old food server who was unready for the pressures and freedoms of college at age eighteen—such students do not share some core experience or unitary identity. They come to college with widely divergent levels of preparation.
"What they do tend to share," Scobey writes, "and what differentiates them from the diversity of traditional college students, is the challenge of fitting their studies within a complex ecology of family responsibilities, community roles, and employment and economic pressures."
What they also share is near-invisibility if your view of the higher ed landscape comes from rankings guides and typical college websites.
Implicit in rankings is the assumption that students will trek from anywhere in the U.S. and around the world to attend the highest-ranked college they can get into (despite ample evidence to the contrary, even among traditional students).
Also presumed is that prospective adult students are as remotely motivated by prestige and exclusivity as a high school senior with her heart set on a Top 20 school.
Playing to these assumptions, college websites and collateral are splashed with photos of leafy campuses with eager young minds engaging Socratically with professors, in labs hovered over microscopes, peeling off exquisite glissandos on violin, or balletically frozen in dramatic Arabesques.
A photo that accurately portrays the group described by Lumina would be substantially different: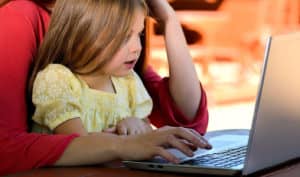 A mom looking at her online course on her laptop in the kitchen, while trying to get kids seated for a dinner she is simultaneously making. All of which comes on the heels of shuttling kids from school to various school and extracurricular events after work, and getting them started on their homework. Meanwhile, her own homework looms, as do expense and travel reports due this week, which means late nights and early hours to complete the research paper by Friday she needs to submit in her Business Law class.
As Scobey notes, "traditional undergraduates of all classes and ethno-racial backgrounds organize their social life, their financial calculus, and their paid employment around a central role as students. For nontraditional students, that ecology is reversed: they must sustain their education in the face of a nexus of job, income, family, community, and (therefore) spatial and temporal constraints. They do so with the added emotional burden, shared almost universally across their differences, of having failed to follow the normative script of high-school-to-college that defines American notions of success. And they do so in an academy still largely designed for others. They are marginalized and often invisible."
These lingering vestiges of valuing prestige over fit, and exclusiveness over inclusiveness, aren't helping anyone — institutions or students.
Confronting the Tyranny of Rankings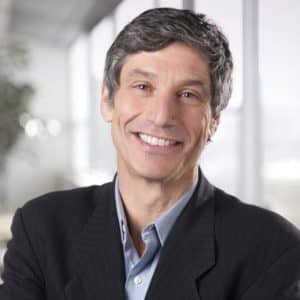 Dan Greenstein, outgoing Director of Postsecondary Success at the Bill & Melinda Gates Foundation recently published reflections on the need to re-examine our values in higher education in this article we should all read as we consider what success in higher education really should be. He openly challenges rankings heavily indexed on exclusivity:
"As the completion movement has matured over the past decade, the tension between promoting student success and showing up well in the rankings has become clear. A recent Politico article brilliantly illustrated this, showing how Georgia State University was rewarded for its dogged work to close the equity gap in completion with a 30-point drop in the U.S. News & World Report standings. University Innovation Alliance head Bridget Burns put it best: "Georgia State did literally the thing America needs all of higher education to do, and they got punished for it."

We in higher education need to own the fact that we still celebrate exclusion over inclusion. Every year, we hear the complaints of college leaders about the unfairness and superficiality of the U.S. News rankings. And every year, we still see college leaders rewarded for moving up in those rankings, which provide clear incentives NOT to serve more of today's college students. Like it or not, these rankings are a statement of values, and those values are rightly being questioned."
Prior to enrolling, our working mom mentioned earlier was left to her own devices to chart a course that makes the best use of her scant time and resources – and she has been given inadequate information from which to make that choice.
A Reason for Rankings?
Is there a benefit to ranking colleges, besides as clickbait? Not that we can see. Given the unique, subjective needs of each micro-segment of adult learners, attempting to quantify how one school is objectively better than another seems like an exercise in futility.
At Colleges of Distinction and Abound, our research has led us to the conclusion that rankings for traditional-age undergraduates are often not helping students make the best choice. At Abound, we've found that, for adult learners, they simply aren't relevant. And the Politico article the Gates Foundation's Dan Greenstein referenced above is just one in a litany of examples of the perverse incentives rankings create for the schools.
As Greenstein and others have pointed out, it's time to rethink how we value the components of a college experience, and that means rethinking how we serve working adults and low-income students. Abound's Four As offer an alternative view of what constitutes good in higher education.
In this article and in our recent publication, Reaching Beyond Rankings, we looked behind the statistics and weightings used in the U.S. News, Forbes and others to find that the emperor is indeed nude: The student experience provided for adults is completely missing from the equation.
For this and other reasons that serve adult learners, Abound was founded on the belief that what really matters to the success of working adults are:
Caring and empathetic support staff and faculty

Flexible scheduling options

Affordable, credible institution from which to choose

Openness to accept transfer credit and prior learning assessments

Clearly defined pathways to completion

The ability to accelerate their time to get to completion

Strong employer relationships that build student and graduate networks and chances for advancement.
Abound was founded to showcase for adults the best-fit programs based on the things they need – like extended hours for student services, access to online library resources, and empathetic counselors that are willing to meet them via chat, email, phone or face-to-face based on the student's schedule. We recognize institutions that invest in accessibility, affordability, acceleration, and advancement (the Four As) in the face of rankings dogma while meeting the demands of accreditation and academic rigor.
A Post-Rankings Landscape Taking Shape?
In one sense, Abound faces the same fundamental challenge every prospective adult learner faces: trying to distinguish colleges that are serious about serving adult learners from those that are mostly serious about building a new stream of tuition revenue. As we built our initial base of resources for researching adult-serving institutions, we realized that the post-rankings landscape was already forming. Here are
From Global to Local
Yes, the online Goliaths may have scooped up a lot of enrollments in recent years, but what they've really done is validate a much larger market. Especially in the wake of so many for-profit scandals, the real opportunity  — the local one — lies ahead: perhaps more than any other student segment, adult learners seek credentials from institutions recognized and respected by employers in their local area — even if some of those adult learners never set foot in a physical classroom.
In every metro area, there are usually multiple accredited, accommodating, and respected programs at colleges and universities that serve adult learners in the area who seek to complete a bachelor's degree or earn a masters, and help prepare them for rapidly evolving workplaces.
Due to the echo chamber effect in rankings, these institutions, which increasingly include smaller or private colleges and which have less of a national emphasis in their marketing, often go overlooked. Yet they deserve to have their story told. The best alternative teacher certification program, for example, may be right in a working mom's zip code, or available online and willing to work with local school districts for mentoring and placement.
Ultimately, when a prospective adult learner applies all the filters — the right academic programs, the right accommodations, the right costs and the right location — they're likely picking a school from a very short, local list and less likely from a national ranking.