Should I Take Advantage of Cheaper College Tuition Costs During Covid-19 to Finish College
The coronavirus pandemic has left a significant footprint on our lives—from the way we work and socialize to the way we study. Both large and small colleges across the country have had to make major adjustments within the past few months, adding more hybrid and online formats, cutting costs, limiting social events or, for some, closing down entirely. Without a clear answer as to how long its effects will last, many students are reconsidering what route they want to take after high school. It's no secret that this pandemic has taken a toll on the financial situation of many students and families. As a result, many schools are implementing methods to help make education more affordable during the COVID-19 pandemic.
Tuition Refunds
After the disruption of the spring semester, many students are seeking tuition refunds. Petitions have been formed all over the country, though the results have varied. Some schools have refunded fees related to on-campus facilities, such as parking or room and board, but others have not taken any action in response to student demands. Although this method has not been popular among most colleges, there have been other ways that schools have helped students during this difficult time.
---
ARTICLE CONTINUES BELOW
[bsa_pro_ad_space id=8]
---
Tuition Discounts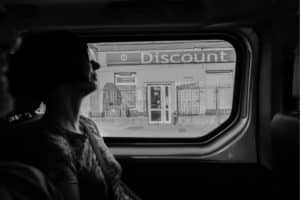 One method that some schools are adopting is to provide tuition discounts in response to the inherently less hands-on way that classrooms must operate. These tuition discounts are applied through an increase in scholarship and grant opportunities. This way, the school's sticker price—or what colleges charge before financial aid—will still look the same, but the amount of scholarship aid students receive will increase. The tuition discount will help lower the net price, which is what students actually pay. In addition, some schools may even cover the full cost of tuition for students of families within a certain income range. 
Tuition Freeze
A tuition freeze means that a college will offer tuition rates at the same price as the year prior. Although it may not seem significant, colleges typically increase their rates by 3% every year. A freeze is just one way to prevent further financial burdens that would have otherwise happened automatically. It's important to acknowledge, however, that this method does not help alleviate the high-cost struggle that students had been facing before the pandemic. Check to see if there are other methods that your school is implementing.
Some of our very own Colleges of Distinction, such as St. Joseph's College, New York, Old Dominion University, and the University of South Carolina Upstate, have implemented tuition freezes to support their students.
Freezing tuition rates isn't new to Old Dominion University (ODU). Known as one of the most affordable colleges in Virginia, ODU froze its tuition rates for in-state undergraduate students during the 2019-2020 school year. And now, in response to the economic hardships that students are currently facing, Old Dominion has unanimously voted to freeze its tuition for the second year in a row.
---
ARTICLE CONTINUES BELOW
[bsa_pro_ad_space id=8]
---
St. Joseph's College, New York, has also decided to freeze its current rates as it reopens with remote, hybrid, on-ground, and online learning options. This adds extra relief to what was already one of the lowest tuition rates among the private colleges in the New York metropolitan region.
Other Methods Students Can Utilize
Negotiate Financial Aid
If you're reconsidering your college path or your financial situation has been affected by COVID-19, it doesn't hurt to reach out to your school's financial aid office and try to renegotiate your financial aid package. After all, colleges are also facing a hefty financial crisis themselves. They know how important it is for them to make whatever accommodations they can in order to retain their student population.
Take a Gap Year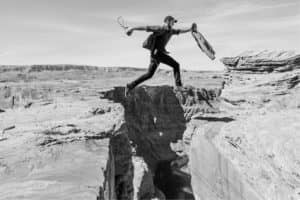 If you're still unsure of what your solution should be or believe that your school's plan isn't enough to cushion your financial situation, you may want to consider a gap year. A gap year can be a great way to help you save up money while giving you more time for self-care. You might be wary of how a gap year can affect your future enrollment, but don't worry! Colleges of Distinction has already prepared an article with a rundown of everything you need to know.
To learn more about what financial options are available to you, check out your school's website. Most colleges provide a COVID-19 page with the latest news and updates about their policies and structures. You can find a quick link to the Colleges of Distinction's respective COVID-19 pages through our National Coronavirus Alerts Center. Be sure to check it out or contact your school to see what you can qualify for.