CAEL Panel Discussion: How to Build Relationships with Employers to Reach Adult Enrollment Goals
/
Abound and Colleges of Distinction
Thursday, November 7th, 2:25 PM
CHICAGO, IL
It's become critical for colleges to form relationships with employers and build a pipeline for adult students. By offering certificates, credentials, workshops, and degree programs in formats tailored to the needs of employers, you can tap into a valuable market that is often neglected.
This 50-minute workshop will feature a panel of higher ed experts who will share how they forged relationships with employers to help reach their enrollment goals.
More information:
CAEL 2019 Conference info
Conference agenda
Download our guide to building organizational partnerships here.
Panel Highlights
How to get institutional buy-in for forming partnerships

Steps to identify the right types of organization with which to partner

Advice on pitching partnerships

Ideas to keep up with the changing landscape of work and learning
Panelists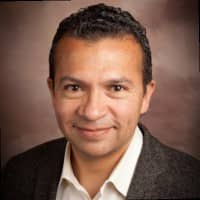 Ruben Abarca is the Principal Consultant at CorpEdPartners and has led efforts to build alliances between universities and some of the largest employers in the nation. These unique partnerships create opportunities for universities to market their programs and degree offerings to employees in the corporate sector. By implementing his unique blueprint, universities have created millions in tuition revenues while helping thousands of adult learners obtain their educational goals. Ruben's purpose is to help adult learners reach their maximum potential through education and is passionate about helping institutions of higher education create the pathways which make this a reality.
Learn more about Ruben and CorpEdPartner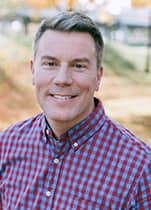 Dr. Matt Bergman is an Assistant Professor at the University of Louisville. His research areas include adult learner persistence, prior learning assessment, and degree completion programs. His research has been highlighted in The Wall Street Journal, The Washington Post, The Chronicle, and TIME. His program was the recipient of the 2016 ACHE South's Distinguished Program Award and the 2013 AAACE Malcolm Knowles Award for Adult Education Program of the Year. He was awarded the 2018 ACHE South Outstanding Faculty Award, he has been a UofL Faculty Favorite from 2012-2019, and is proud to serve as a Complete College America Fellow.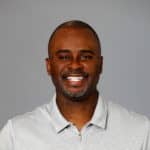 Lewis Brown is responsible for project oversight, strategic relationships, and product development. Prior to joining CAEL, he worked in project/program management, strategic business development, and talent development at several companies, and served in staff positions in state government. Notable is his four years as Director of Training and Development for InnovAge, where he led talent development projects, acquisitions, and organizational development initiatives.
Lewis has had the privilege of working in both the public and private sectors. He has combined his corporate experience developed at IBM with key roles at local community-based organizations. In 2012 Lewis was recognized with the Outstanding Community Leader Award by Ridgeview Academy and the State of Colorado for the development of a first of its kind mentoring program. Other honors include being nominated for the Denver Business Journal Top 40 Under 40 in 2015. Lewis is also a frequent and highly rated speaker on industry related topics. Lewis holds a bachelor's degree from Colorado Christian University and an MA from Minnesota Graduate School of Theology.