What is a Master's Thesis?
If you're thinking about going to grad school, it's important that you know exactly what your academic career will entail. One key factor in choosing your graduate degree path is deciding whether or not you want to write a master's thesis. Depending on your aspirations, a master's thesis may offer an academic experience critical to your future goals. 
A Quick Breakdown
A master's thesis is used to showcase a student's academic knowledge and professional capabilities. It's essentially a research paper that challenges students to use the information and skills they've learned during their graduate career. Unlike typical research papers that you've had to do in high school or undergraduate courses, a thesis requires a more rigorous amount of research and writing—usually between 60 to 100 pages. Keep in mind that a thesis is not the same thing as a dissertation. Unlike a thesis, a dissertation usually requires the student to collect their own personal findings and is meant for students pursuing a Ph.D. Although the layout may vary depending on your institution, a thesis instead typically consists of an introduction, literary review of gathered findings, main body, conclusion, and bibliography. 
Do I Have to Write a Thesis to Graduate?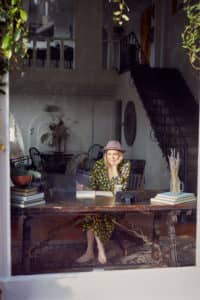 Ultimately, writing a thesis depends on the graduate program that you choose. Some options, even for the same field of study, may or may not include a thesis depending on the school. If your career goals include research as part of the job, or if you plan to continue your studies and pursue a doctoral degree, I would recommend considering a degree that includes a thesis requirement in the curriculum. The thesis can help give you the experience you need to prepare for a research-based job or your Ph.D. dissertation. 
How Difficult Is a Master's Thesis?
The requirements and format of a thesis varies by college and program. Nevertheless, if you pursue a thesis master's degree, your institution will provide you with all of the resources and support you need throughout this challenging project. Your program will most likely provide you with courses that can help you prepare and better understand how to develop and synthesize your ideas, and professors and faculty advisors will also be available to guide you through your research and writing. Your college writing center can also provide you with support as you put your work together. 
Although it may sound like a lot of writing, a master's thesis can be greatly beneficial to your academic and professional career. Think about whether writing a thesis can help you achieve your goals. If you want to learn more, I highly recommend reaching out to your college of choice. You could even contact graduate professors or advisors to get an inside look on their department's master's program.