CAEL and Abound Webinar: Adult Learners in the Fourth Industrial Revolution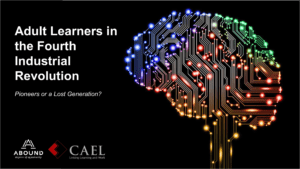 We were honored to join the Council of Adult and Experiential Learning and Dr. Cyndi Wilson Porter, the University of the Incarnate Word's vice president of extended academic programs in presenting this webinar, based on our earlier white paper, "Adult Learners in the Fourth Industrial Revolution: Pioneers or a Lost Generation?"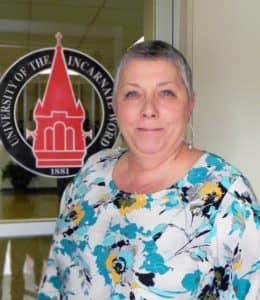 Dr. Porter is one of the pioneers and change-makers in adult learning, particularly in serving the needs of veterans and active duty military members. She brings to the topic a wealth of perspectives about how to weave some age-old liberal arts concepts into even the most vocational educational settings to set up adult learners not just for their next job, but as lifelong learners able to sustain fulfilling careers.
Dr. Porter also has years of experience in launching non-traditional programs, including online and adult programs, and turning around institutional inertia in the process.
Again, here's the link to the webinar. (The link will take you to a page that asks you to download the Adobe Connect applet, so keep an eye on any pop-up blockers in your browser.) Please give it a listen and let us hear your feedback.