Eastern Michigan University
Ypsilanti, Michigan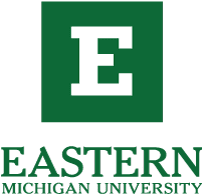 Praised by students and alumni for its flexibility, Eastern Michigan's MBA program is ideal for the working professional. The curriculum focuses on critical thinking skills, leadership, interdisciplinary knowledge, and communication. Students are prepared to be thoughtful, resilient, and powerful leaders in an ever-changing global market. Students can take evening classes on campus in Ypsilanti, online, or in a hybrid format. On average, students complete the program in 2.5 years, but they have up to 6 years to complete it.
SHOW MORE
Designed with the working professional in mind, the Eastern Michigan MBA builds upon existing business foundations while emphasizing strategic thinking and ethical decision making, further preparing them to meet the challenges of a dynamic world of business. With few exceptions, Eastern Michigan MBA faculty hold terminal degrees and bring their wealth of industry expertise and experience to the classroom. When they aren't guiding students in the classroom, they are working, researching, and consulting in a variety of business fields.
Student success is at the core of the College of Business at Eastern Michigan. From evening faculty office hours to virtual advising to career services and other resources, students have the guidance they need to prepare for a successful future.
Program Details & Highlights
Master of Business Administration
Faculty Spotlight
Alumni Spotlight
Master of Business Administration
Concentrations
Computer Information Systems
E-Business
Business Analytics
Entrepreneurship
Finance
Hotel and Restaurant Management
Human Resource Management
Internal Auditing
International Business
Management
Marketing Management
Nonprofit Management
Sports Management
Supply Chain Management
Program Details
On Campus
Hybrid
Enrollment Options
36 credit hours
Full-time
Part-time
Completion time: 2.5- 6 years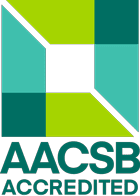 Eastern Michigan University is accredited by the Association to Advance Collegiate Schools of Business (AACSB). 
Faculty Spotlight
Diane and Bruce Halle Foundation Chaired Professor in Entrepreneurship and Director, Center for Entrepreneurship Management
"Dr. Chowdhury primarily teaches graduate and undergraduate courses in the areas of strategy, corporate innovation and entrepreneurship. His scholarly papers have been published in several high level scholarly journals such as Academy of Management Journal, Journal of Business Venturing, Journal of Business Research, Human Resource Management, etc. He has presented in several academic and professional conferences. He serves in the editorial board of several entrepreneurship journals. In addition, Dr. Chowdhury is the Director of the Center for Entrepreneurship where he founded the Executive Certificate in Entrepreneurship program for emerging entrepreneurs in the state of Michigan. He also serves as a consultant for a variety of small and mid-sized businesses."
Alumni Spotlight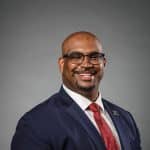 After earning his bachelor's degree in Finance from Eastern Michigan University, John Bailey Jr. continued his education through EMU's MBA program. 
When asked to describe how his specialization in finance helped with his career search, Bailey said it set him apart by giving him a foundational structure that other peers didn't have. He also reasoned that it gave him "a specific focus in business through the lens of finance, so [he sees] things a little differently." 
Experiential learning is an essential component of the Eastern Michigan MBA education. One way in which Bailey took advantage of his university's commitment to making connections and gaining experience was to join a number of professionally relevant clubs. "All the clubs that are there—the finance club and the accounting club—help you interact with professionals and people in the business."
Hands-on experience is not just extracurricular; built right into EMU's program are countless opportunities to work closely with its professors. One of Bailey's accounting professors, for example, owned his own accounting firm and used it as real-world context to teach about derivatives. All of the MBA professors work in their field, so students aren't just learning from a textbook; they're learning from real life.
One of the fiercest and most rewarding challenges Bailey faced in the MBA program was a group project in his Capstone class. There, Bailey worked with a team of five to build a company from the ground up in a digital simulation. He distinctly remembers the challenge of coordinating five people to work together on the same goals to help the company grow. Bailey's success in doing so earned his team second place—a promising sign of his future success as a business professional.
Contact Eastern Michigan University