Butler University
Indianapolis, Indiana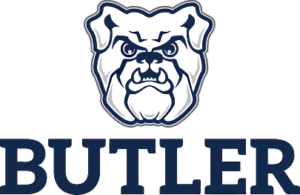 Butler University offers a flexible MBA program that is structured in a blended format to meet the needs of working professionals.
SHOW MORE
Butler University is a private university in Indianapolis, Indiana that was founded in 1855. Butler's MBA program emphasizes hands-on learning that prepares graduate students to tackle real-world situations. The curriculum blends theory and practice in a flexible, self-paced environment. Students are encouraged to create their own personal schedules and course loads to learn at a pace that allows them to balance an education with their personal life. Whether it 2 ½ years or 5 years, Butler ensures that you will graduate with a degree that will help you excel in the business field.
Get to know Butler University
$35,000
Full-time tuition cost
2.5-5 years
Avg. time to graduation
Program Details & Highlights
MBA
Corporate Affiliations
Faculty Spotlight
Alumni Spotlight
MBA
Accreditation
Association to Advance Collegiate Schools of Business (AACSB)
Program Type
Concentrations
Entrepreneurship and Innovation

Finance Concentration

International Business

Leadership

Marketing
Corporate Affiliations
Butler University holds close partnerships with various companies, creating opportunities for students to make connections and participate in exclusive special events.
Alumni Spotlight
Butler University continues to support its student even after graduation. The Butler Alumni Association offers social events for alumni of all ages throughout the year. Alumni can also receive internship and career services, discounts for leisure services, and vacation packages.
"I recently graduated, but while in the MBA program, I received two promotions and switched jobs. Butler's flexibility and the great network of classmates and faculty made those transitions much more manageable for me. The study trip to Chile was one of my favorite experiences. It was a once-in-a-lifetime opportunity to be fully immersed in another culture, learning from Chilean professors and dignitaries, alongside Butler friends and faculty. There were so many things that I learned in just one week that I could never have obtained from a textbook." – Amy Cvetkovich, Senior Project Accountant, OrthoIndy and OrthoIndy Hospital
Read more testimonials from Butler's MBA program.
Contact Butler University