Elmhurst University
Elmhurst, Illinois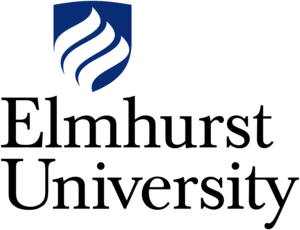 An MBA your way! Part-time. Full-time. Online or on campus. 
SHOW MORE
We believe an MBA should be student-centered. The way we see it, the only reason we're here is to provide you a high-value, high-impact business education. Our mission is to give you the skills and connections you need to achieve your goals in your career and in your life.
Conveniently located in Chicago's western suburbs, Elmhurst offers affordable, flexible degree options, on campus or online. With a cohort of fellow professionals, you'll earn your MBA in less than two years of part-time work.
Areas of Specialization: Your Unique Offer. MBA students combine six core courses with four electives in their specialization, for a total of 30 semester hours. Go where your passions lead you—and discover your competitive advantage. Choose from one of eleven areas of specialization.
Benefits
Student Experience
Student Experience
Online Synchronous
On Campus Days
On Campus Nights
Affordability
Affordability
Financial aid is available
Scholarships are available
Institution participates in Yellow Ribbon Program
Campus Resources
Campus Resources
Writing Center
Tutoring
Career Services
Financial Aid

Advisors
Library
Dining Services
Alumni Networking
SHOW MORE
SHOW MORE
Program Details & Highlights
Master of Business Administration
Master of Business Administration
The Elmhurst MBA—an affordable way to achieve your goals.
"Elmhurst stood out. The faculty has real-world business experience. I felt you could learn content anywhere; but I wanted to learn from professors who had put the theories into practice in the business world."—Beckie Hayes, MBA '12
Program Types
Full-time or part-time
Online or on campus
Cost
Concentrations
Computer Information Technology

Data Science

Finance

General Management

GIS

Health Care Administration

Management of People

Managerial Leadership

Market Research

Project Management

Supply Chain Management
"My goal is to work with each student to make certain the program is meeting their needs and helping with their professional development."—Kelly Cunningham, MBA Program Director
Contact Elmhurst University
Campus Location
190 S. Prospect Avenue
Elmhurst, IL 60126
(630) 617-3400