Chaminade University
Honolulu, Hawaii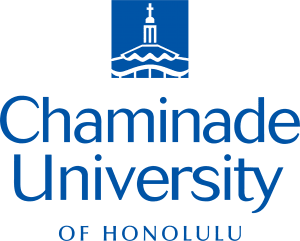 Chaminade University's School of Business & Communication offers an MBA program that teaches students how to excel in management at their own pace.
SHOW MORE
Chaminade University is a private Roman Catholic university in Honolulu, Hawaii that was founded in 1955. Chaminade promotes individual growth, innovation, and the importance of social stewardship by encouraging students to learn at a speed and in an environment that works for them. The MBA program provides students with an accelerated schedule that is available on campus during the evening and online. Chaminade provides a diverse set of concentrations that are taught by a dedicated faculty with real-world experience.
Program Details & Highlights
MBA
Accreditation
International Assembly for Collegiate Business Education (IACBE)
Program Type
On campus
Online
Evening classes
Concentrations
Science & Technology Innovation
Healthcare Administration
Island Business
Accounting
Not-For-Profit
Alumni Spotlight
Chaminade University provides opportunities for alumni to stay connected with their alma mater through alumni reunions and volunteer leadership opportunities.
Contact Chaminade University