Morningside College
Sioux City, Iowa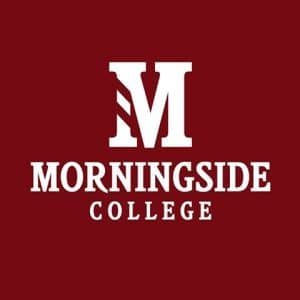 Morningside College in Sioux City, Iowa offers Master's programs in Education and Nursing. The programs are designed to be flexible and convenient for working adults looking to further their education. Morningside has a focus on being an affordable option for students.
Morningside College is committed to making sure all courses meet the highest standards. Quality Matters standards are implemented in all online components.
Featured Programs & Degrees
Education
Master of Arts in Teaching
The Sharon Walker School of Education at Morningside College offers a completely online Master of Arts in Teaching (MAT) program. The MAT degree program has two track options available depending on students' personal interests and professional goals: Proessional Education or Special Education.
Cost
$265 per credit hour
Program Options
Professional Educator or Special Education
Students in the program will engaged in a curriculum that is based on major trends and current issues in K-12 education to ensure that what they are learning can be immediately applied in their classrooms.
Need more information?
Learn more about the program here or contact Morningside:
(712) 274-5375 or (800) 831-0806, ext. 5375
gradeduc@morningside.edu
Office hours: 8a.m.–5p.m. (summer hours 8a.m.-4p.m.) CST
Nursing
Master of Science in Nursing
The Master of Science in Nursing (MSN) program at Morningside College is flexible for working RNs to enhance their current skill set while still completing their rounds. Students have the option of choosing from three tracks: Clinical Nurse Leader, Family Primary Care Nurse Practitioner, or Adult Gerontology Primary Care Nurse Practitioner.
Classroom Type
Online & Flexible Residency
Cost
$510 per credit hour
The mission of the program is "To prepare advanced professional nurse leaders for mastering nursing knowledge and skills for the delivery of holistic health care and to serve as change agents addressing the evolving needs of the healthcare system to improve patient and population outcomes."
Need more information?
Learn more about the program here or contact Morningside:
Dr. Jackie Barber, Dean of the Nylen School of Nursing
(712) 274-5297 or (800) 831-0806 ext. 5297
barber@morningside.edu
Contact Morningside College
Campus Location
1501 Morningside Avenue
Sioux City, IA 51106
(712) 274-5000