Fort Hays State University—W.R. and Yvonne Robbins College of Business and Entrepreneurship
Hays, Kansas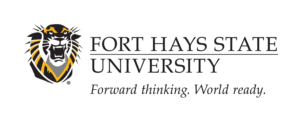 Fort Hays State University's W.R. and Yvonne Robbins College of Business and Entrepreneurship offers a number of graduate programs with online, hybrid, and on campus courses. These flexible courses offer students the opportunity to complete a degree or certificate on their own schedule.
FHSU's W.R. and Yvonne Robbins College of Business and Entrepreneurship offers a variety of courses and experiences in business, information technology, digital media, and more.
Benefits
Student Experience
Student Experience
Online classes
On campus classes
Hybrid classes
Traditional semester timing
Affordability
Affordability
Financial aid
Scholarships
Military education benefits
Graduate assistantships
Campus Resources
Campus Resources
Technical support
Library services
Career services
Advisors
Featured Programs & Degrees
MBA
Liberal Studies
Professional Studies
MBA
Master of Business Administration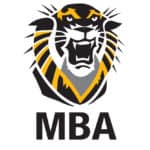 The Master of Business Administration program at Fort Hays State University offers students a core curriculum that lays a foundation for success no matter the concentration. MBA students can choose the general track or 12 other concentration areas. Choosing a concentration area will allow students to dive deeper into a specific area of business to sharpen their skills and knowledge.
The MBA program offers courses on campus or online to align with the schedule of working professionals. Advisors in the program can help guide students through the curriculum as well as lead them to helpful resources, such as lifetime career counseling.
Admissions
Application Deadline
Rolling
Time to Completion
2 Years
Applications for this program are accepted on a rolling basis. The program is designed to be completed in about two years.
Program Options
Start and Timing
Fall, Spring, Summer Start - Semester Timing
Enrollment
Full-time or Part-time
Classroom Type
Online or On Campus
Students can start the program during fall, spring, or summer terms and have the option to take courses year-round. Working professionals can choose full-time or part-time enrollment to best fit their schedules – as well as taking convenient online or on campus courses.
Concentration Options Include
Accounting
Corporate Communication
Digital Marketing
Finance
Health Care Management
Human Resource Management
Information Assurance
International Business
Leadership Studies
Management Information Systems
Marketing
Sports Management
Tourism and Hospitality Management
Learn More
Get more information on the Master of Business Administration degree and concentrations here.
Liberal Studies
Select a degree option:
Overview
Corporate Communications
Digital Cinema Production
Global Management
Management Information Systems
Professional Studies
Select a degree option:
Overview
Computer Networking
Cybersecurity
Human Resource Management
Information Assurance Management
Web Development
Contact Fort Hays State University—W.R. and Yvonne Robbins College of Business and Entrepreneurship
Main Campus
600 Park Street
Hays, KS 67601
785-628-4236