Florida Southern College
School of Physical Therapy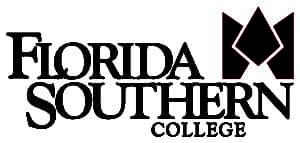 Doctor of Physical Therapy (Fall 2019)
Florida Southern College Doctor of Physical Therapy Program is capped at 36 students to ensure, individualized faculty interaction with students. By August 2019, the College will have completed building state-of-the-art physical therapy practice labs and classrooms. Eight full-time physical therapy faculty members have unique specialty expertise in such areas of orthopedics, musculoskeletal, or cardiopulmonary physical therapy.
The mission of the School of Physical Therapy is to prepare entry-level physical therapy practitioners through dynamic engaged learning experiences and equip them with skills to provide patient-centered, evidence-based care, and have a positive impact on the community.
Get to know Florida Southern College
Featured Programs & Degrees
Doctor of Physical Therapy
Doctor of Physical Therapy
Doctor of Physical Therapy
The DPT program at Florida Southern College is designed to be completed in two and a half years. The program is 36 weeks of full-time clinical practicums and 108 semester credit hours.
Program Options
Start and Timing
Fall Start
The DPT program is an accelerated full-time program. Courses are at the Florida Southern College campus.
Admissions
Application Deadline
Rolling Admission
Time to Completion
2.5 years
Accepting applications starting in mid-June. Learn more about the specific admission requirements here.
CAPTE Accreditation
Florida Southern College is in the process of receiving accreditation from the Commission on Accreditation in Physical Therapy Education (CAPTE), 1111 North Fairfax Street, Alexandria, VA 22314; phone; 703-706-3245; accreditation@apta.org is necessary for eligibility to sit for the licensure examination, which is required in all states.
See the DPT program statement regarding their accreditation status here.
Program Contact
Dr. Nancy A. Nuzzo, Program Director
863.680.5126 | nnuzzo@flsouthern.edu
Dr. Christine Morgan, Director of Clinical Education
863.680.4679 | cmorgan@flsouthern.edu
Dr. Prisca Collins, Associate Professor
863.680.4525 | pcollins@flsouthern.edu
Contact Florida Southern College
Contact Admissions
Adult and Graduate Education
(863) 680-4111
Main Campus
111 Lake Hollingsworth Drive
Lakeland, FL 33801
(863) 680-4111
Find Florida Southern Online